FusionCMS
empowers

you to build bespoke website experiences.
Mold around your exact content needs. Don't be confined by predefined boxes.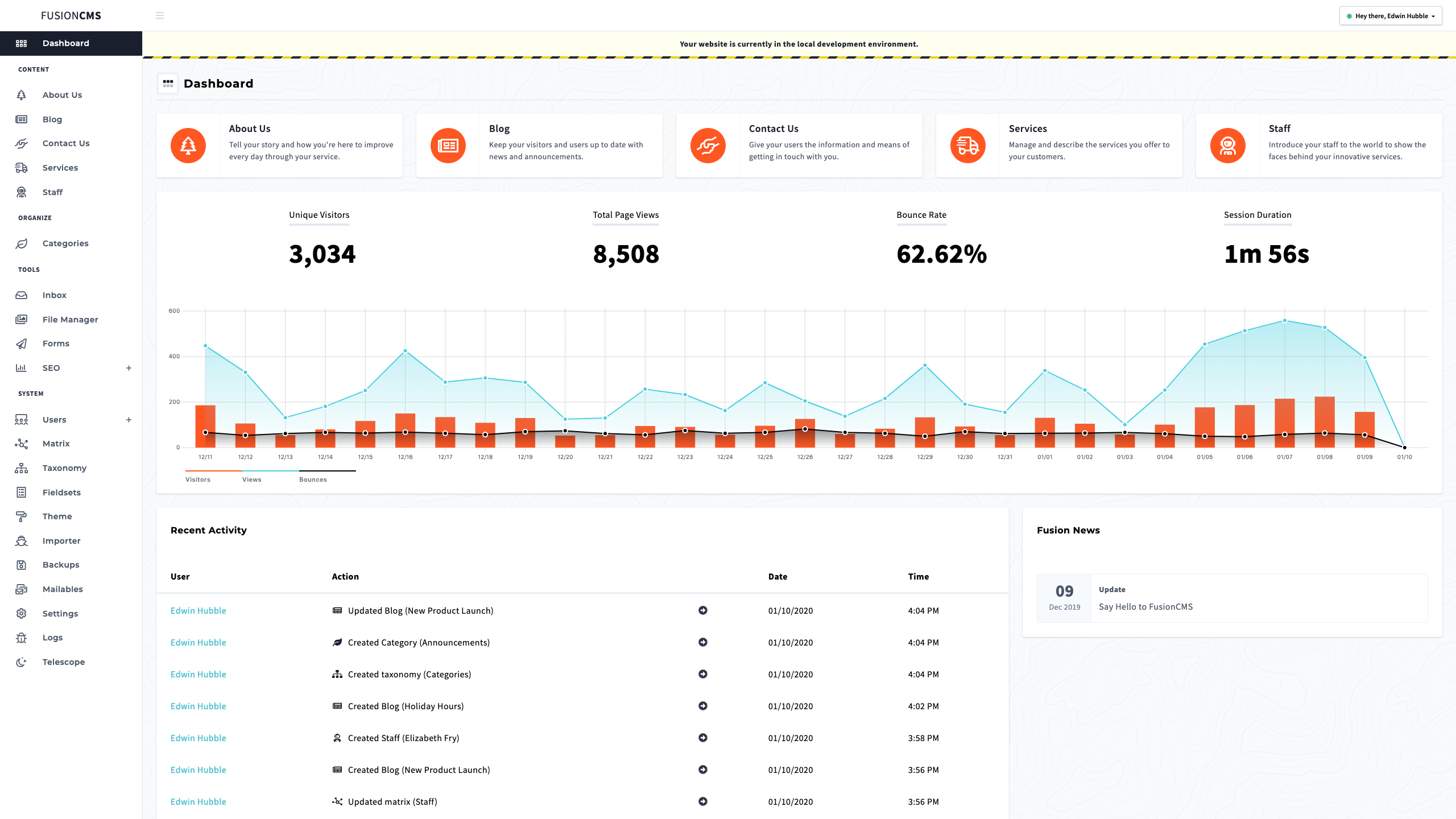 Everything you need; nothing you don't.
We believe in "eating your own dogfood" when it comes to our products. Everything you see and interact with on this very website was built using FusionCMS
File Manager
Manage all your file needs; images, documents, videos, and audio directly through our powerful file manager.
Forms
Create and manage forms to collect information from visitors. Collect and manage responses through a familiar email-like interface.
Matrix
Don't force your content to pre-defined containers or plugin architectures. FusionCMS molds around your exact content needs.
Menus
Create and manage your navigational menus through the control panel directly, with drag and drop capabilities for easy organization.
Addons
Extend the CMS beyond its core offerings in a clean modular fashion. Addons allow developers to create reusable and shareable code.
SEO
Manage your content's metadata, with out of the box support for Google Analytics. Dive into the insights page for more key information.
Taxonomies
Categorize and organize your content through taxonomies. Taxonomies are flexible systems built on the same foundation as the Matrix.
Themes
Give your website character through the theming system. Powered by Blade, a simple yet powerful templating engine provided by Laravel.
Users & Roles
Build and curate your own community through a fine-grained ACL system. With user accounts, roles, and assignable permissions.
The Latest From Our Blog